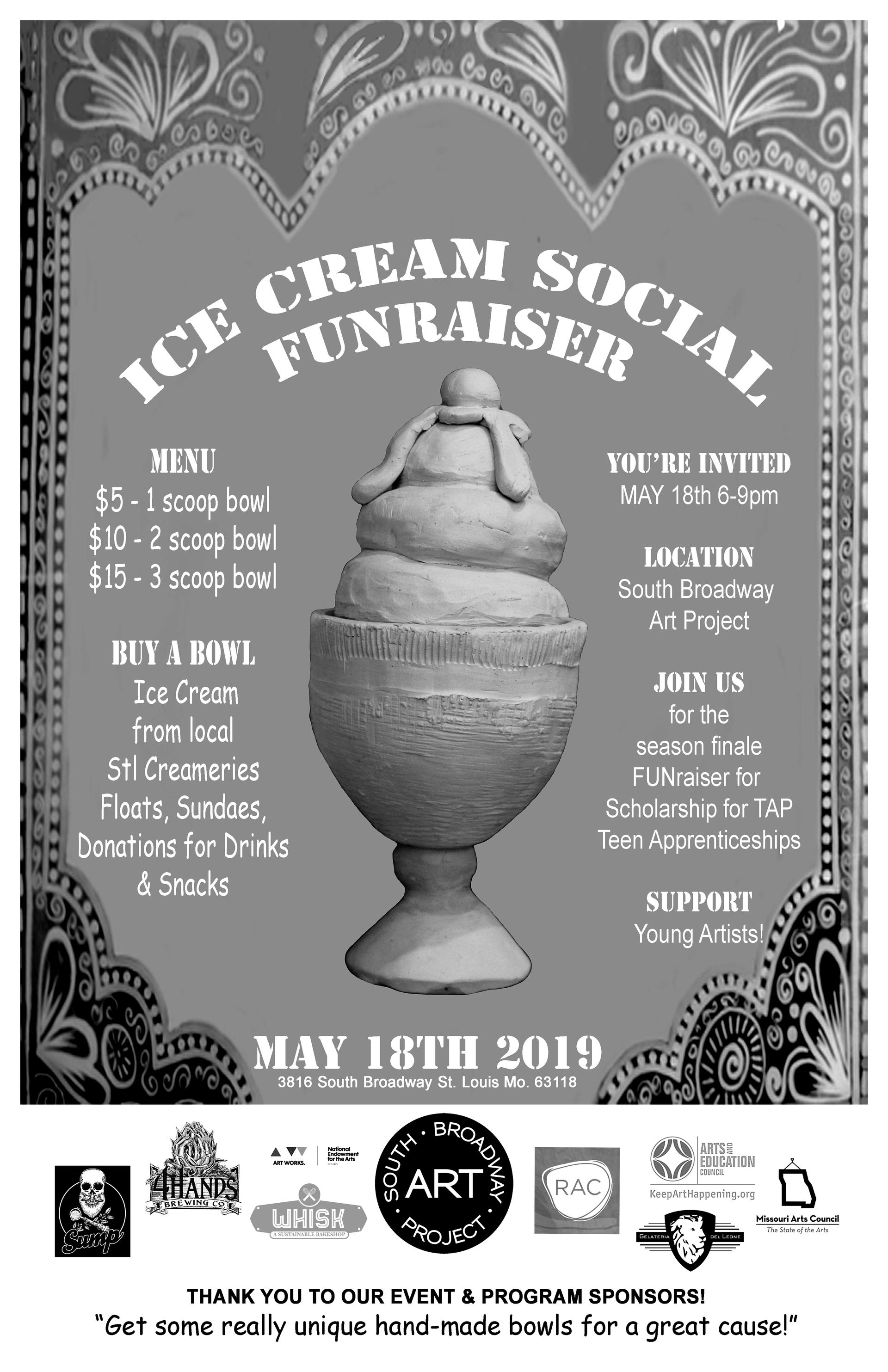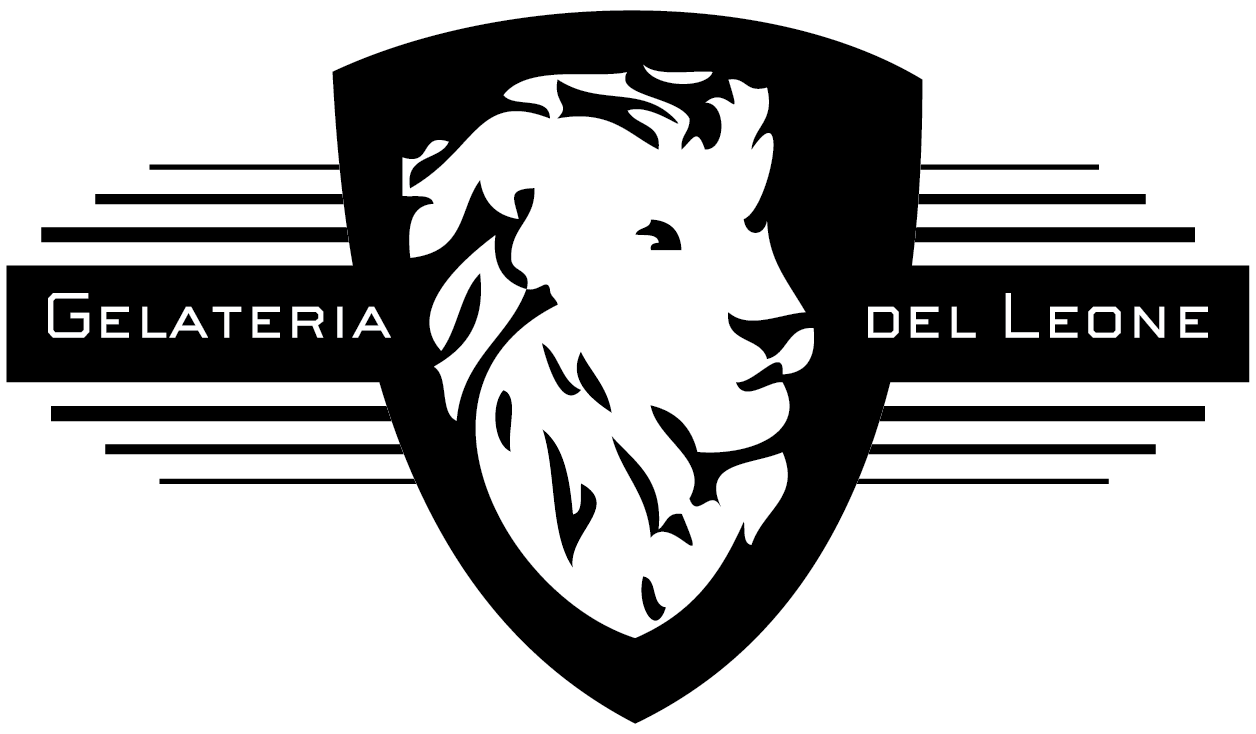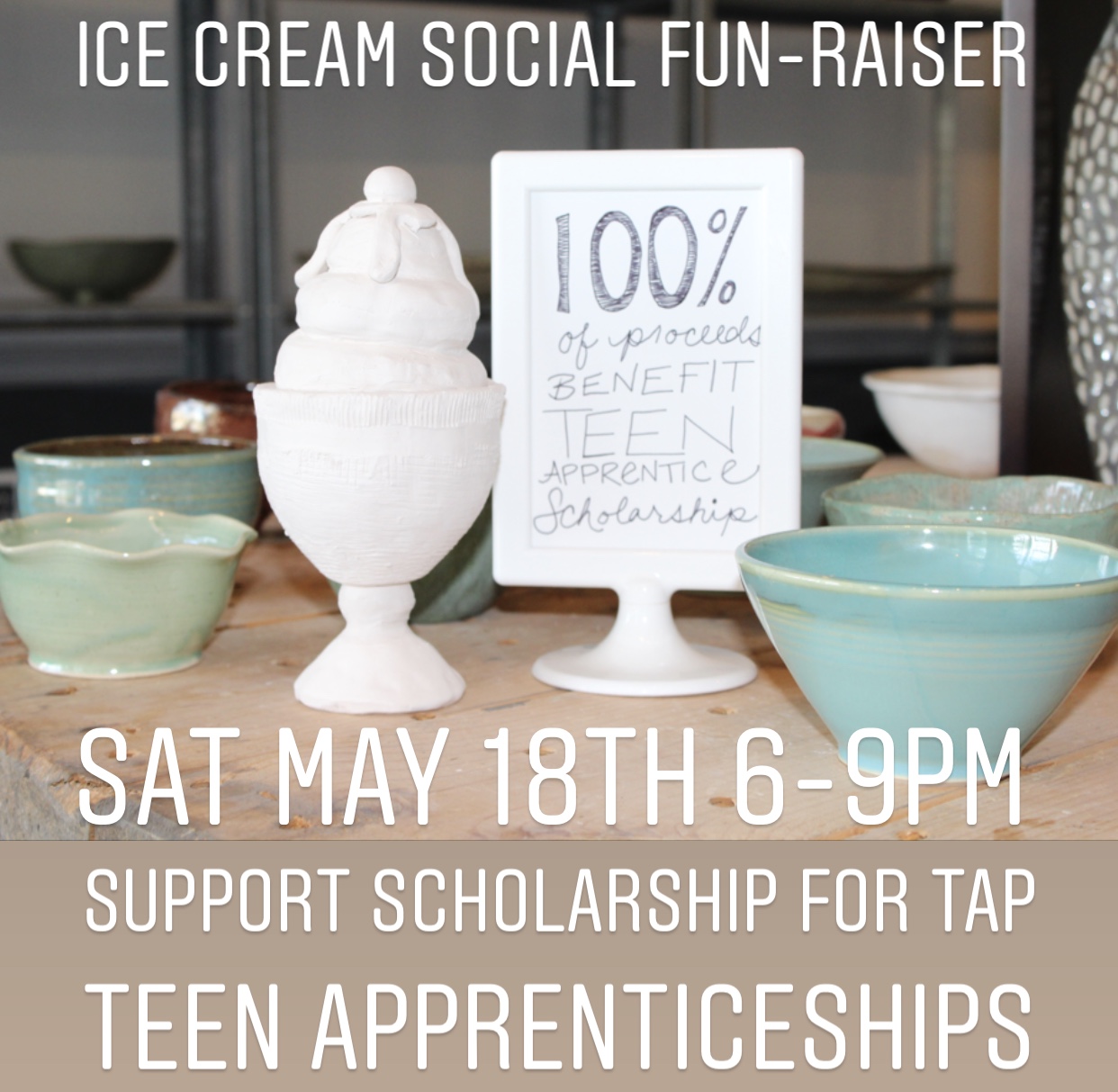 May 18th Ice Cream Social FUNraiser 6-9pm
Join us for our season finale FUNraiser for scholarship for TAP Teen Apprenticeships! This event will feature current artwork, fashion designs, and Pop-Up Shops by our Teen Apprentices.  Come BUY a bowl and get a Gelato or Ice Cream Sundae. We will also have donations for drinks and complimentary snacks! This event is a great way to get some really unique bowls for a great cause! Click here to RSVP
Summer 2019 Clay & Fashion Camps
South Broadway Art Project is a place where all things Pottery, Clay, and Fashion Design meets community! Founded in 2007 and hosting summer camps since 2009 SBAP has been meeting the needs of young people in Saint Louis for 12 years strong! Scroll down to learn more about summer experiences in Clay and Fashion Design...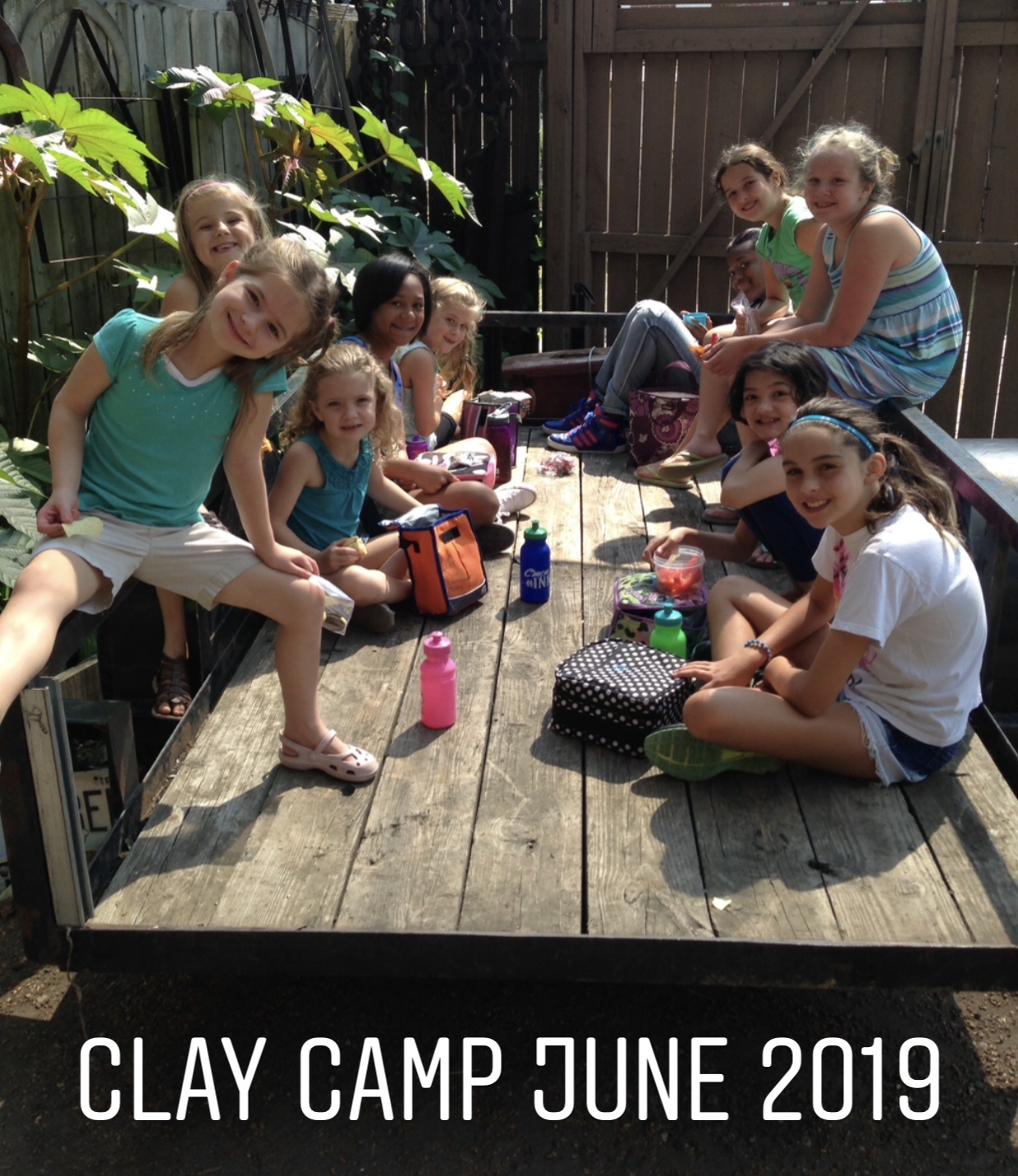 Clay Camp June 2019
Clay and Pottery Camp at SBAP is a one-of-a-kind camp that takes place in a real pottery studio. Students will experience pottery taught from the perspective of a resident teaching artist. Clay Campers will spend part of their day hand-building, and part of their day learning to throw on the potters wheel. Students will explore, design, and MaKe each week with unique concepts and themes. All summer camps are one week in length Monday thru Friday, register for each week individually.
 click HERE to register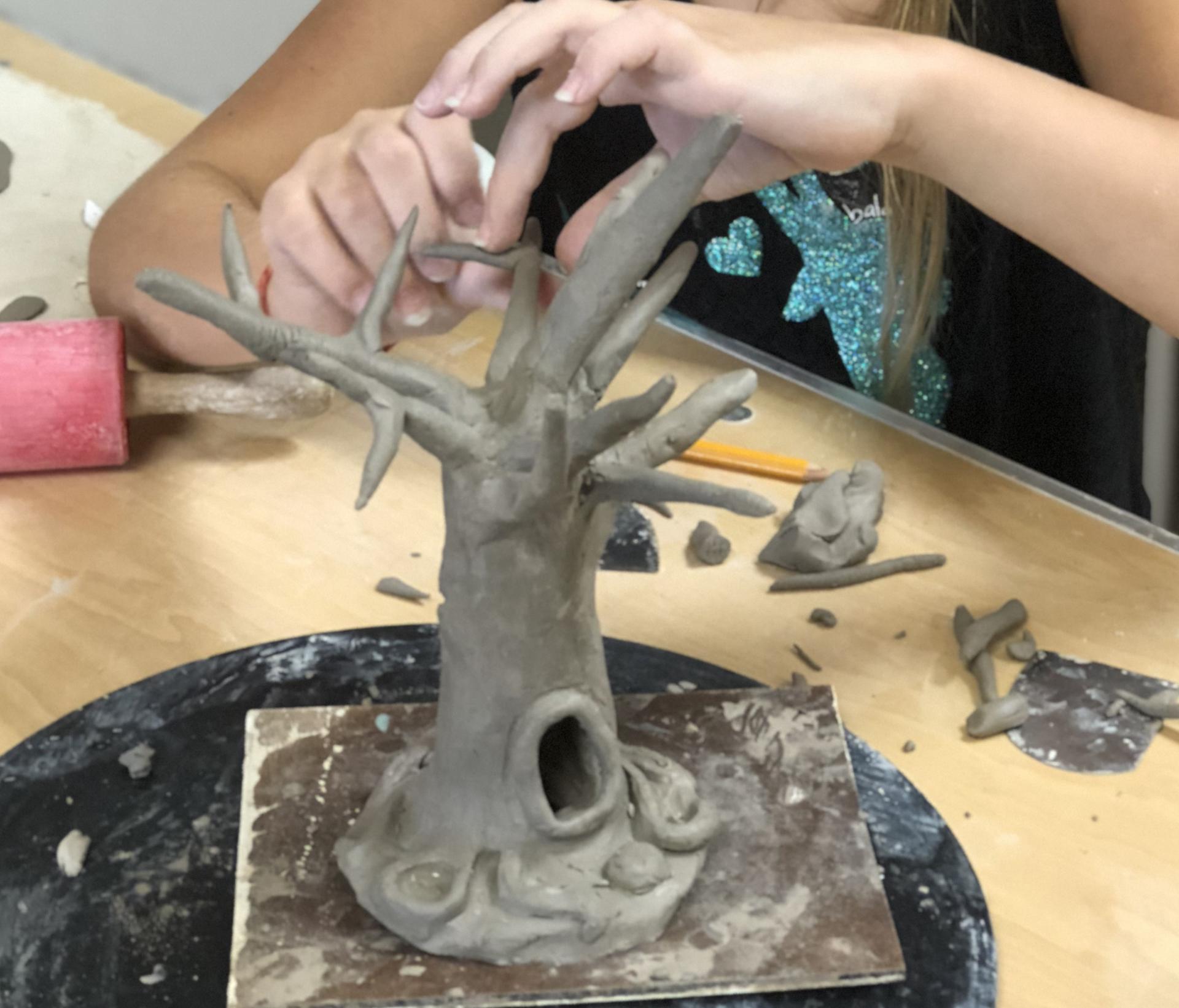 "Summer Dreams"
June 10-14 Clay Camp
Ages7-14 | Cost $200
During this week of Clay Camp students will sculpt their summer dreams into surreal functional and non-functional art. Students will work with hand-building and wheel throwing techniques each day.
Just 4 spots left - register soon!
click HERE to register
"Amoebas"
June 17-21 Clay Camp
Ages 7-14 | Cost $200
Just like ideas, "Amoebas" come in all shapes, sizes and colors. Clay Campers this week will create altered forms and abstract sculpture through learning about hand-building and wheel throwing methods.
click HERE to register
"Coral Reefs"
June 24-28 Clay Camp
Ages 7-14 | Cost $200
Come learn about endangered coral reefs around the world and make nature inspired art with meaning and purpose. Students will sculpt Coral Reef inspired landscapes and pottery through hand-building and wheel throwing.
click HERE to register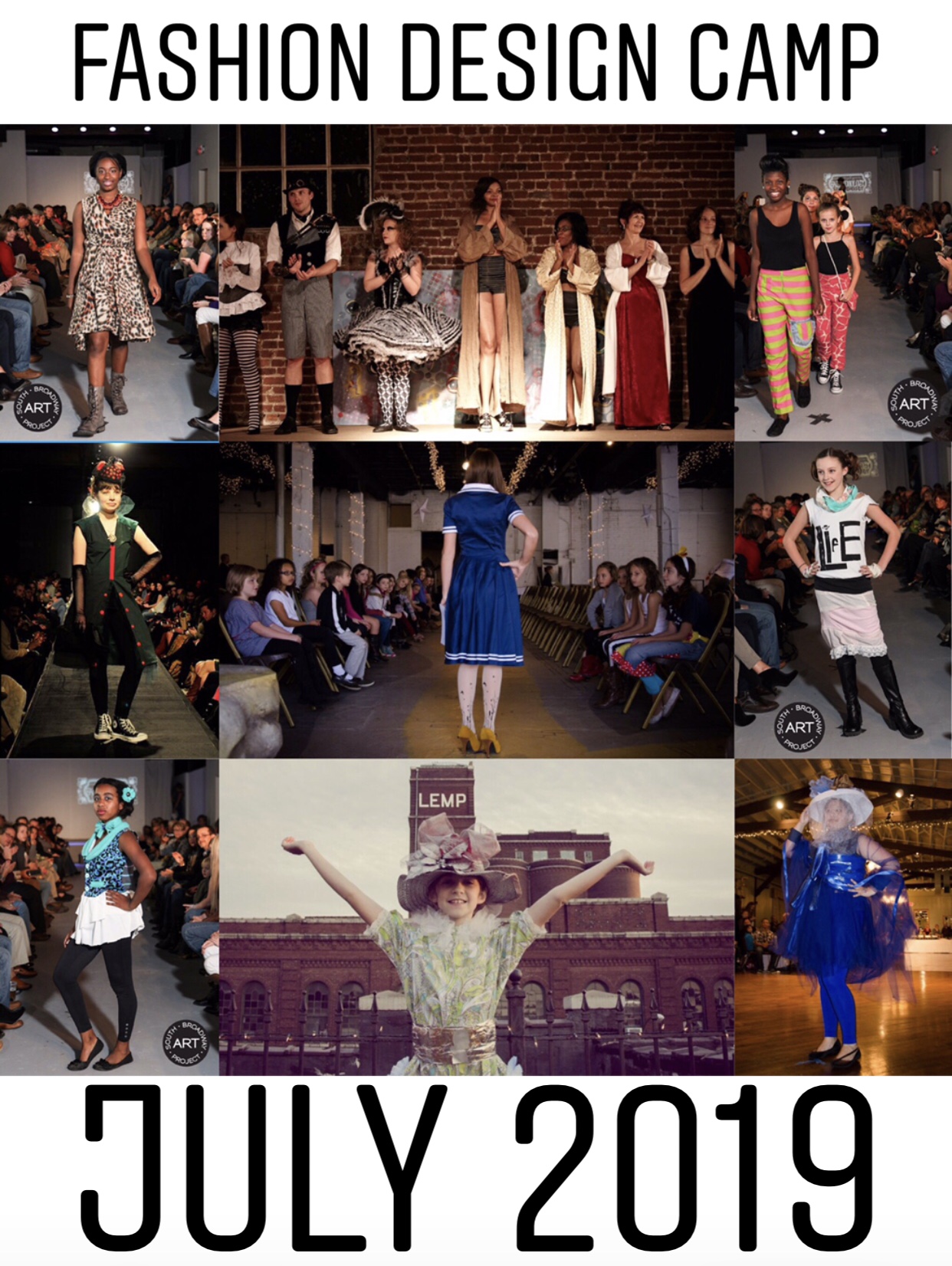 Fashion Design Camp July 2019
Tweens 9-12 | Teens 13-18 | Cost $225.00
Fashion Design Camp 2019 is focusing on "ECOTURE" a sustainable fashion trend that aims to make a difference. Young designers will learn how to sketch the figure, make patterns, cut fabric, hand-sew, up-cycle, and use the sewing machine to create a head-to-toe look. Students will be invited to participate in our annual Fall Fashion Show to model their own creations (more info TBA). Scroll down to learn more about camp themes
click HERE to register or apply for a scholarship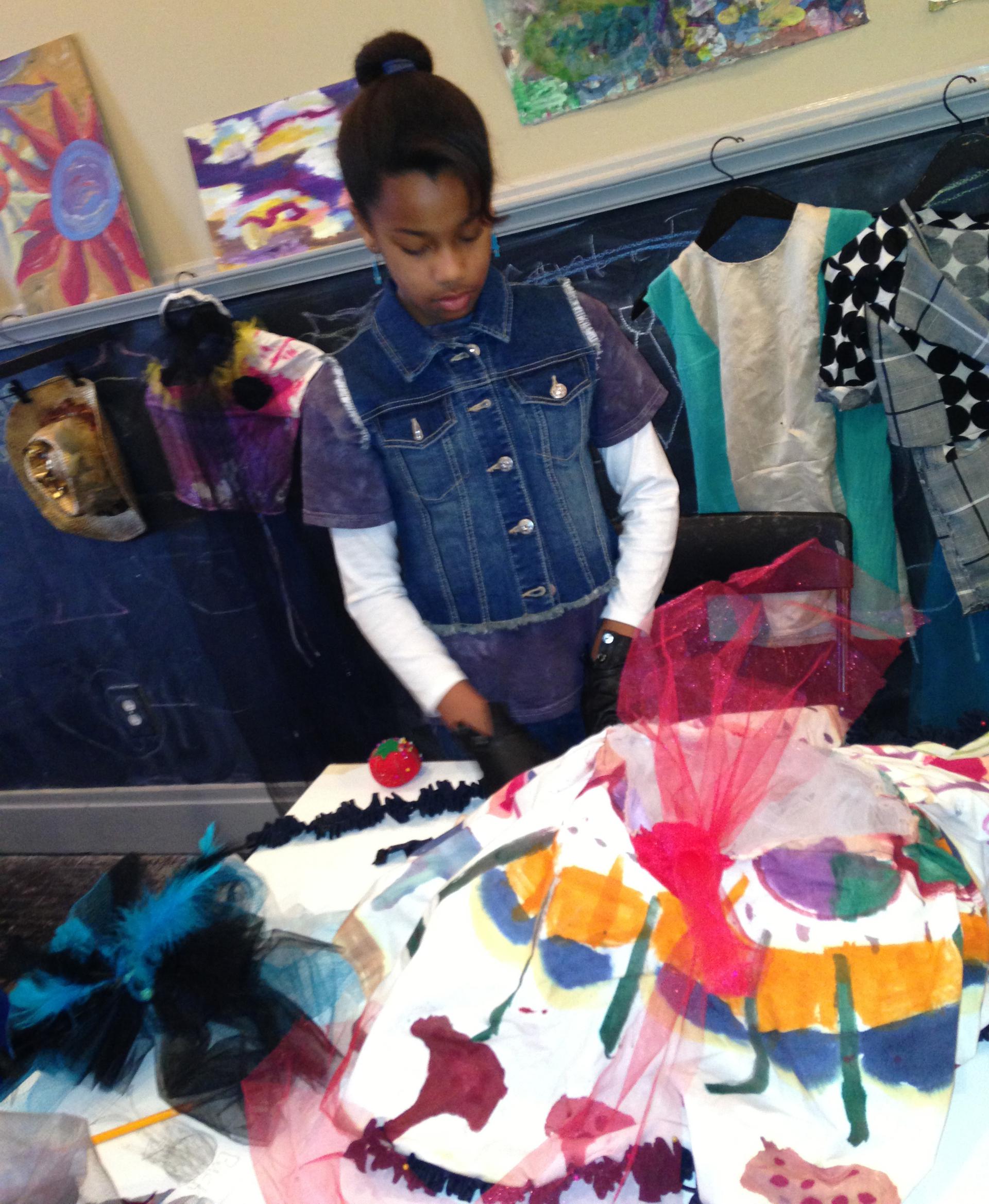 "Eco-chic"
July 8-12 Fashion Design Camp 
Ages: Tweens 9-12 | Teens 13-18 | Cost $225
Eco-Chic is a practical way of supporting a sustainable earth without compromising glamour or high fashion. Students will create a look using natural dyes, fabrics, and nature inspired motifs as well as research designers in the industry who are "Eco-Chic" conscious.
click HERE to register or apply for a scholarship
"Slow Fashion"
July 15-19 Fashion Design Camp
Ages: Tweens 9-12 | Teens 13-18 | Cost $225 
Slow Fashion puts an emphasis on the art of clothes making and celebrates the skills of the craftspeople who make them. Young designers will learn how to MaKe and buy better-quality garments that will last for longer and values fair treatment of people, animals and the planet.
click HERE to register or apply for a scholarship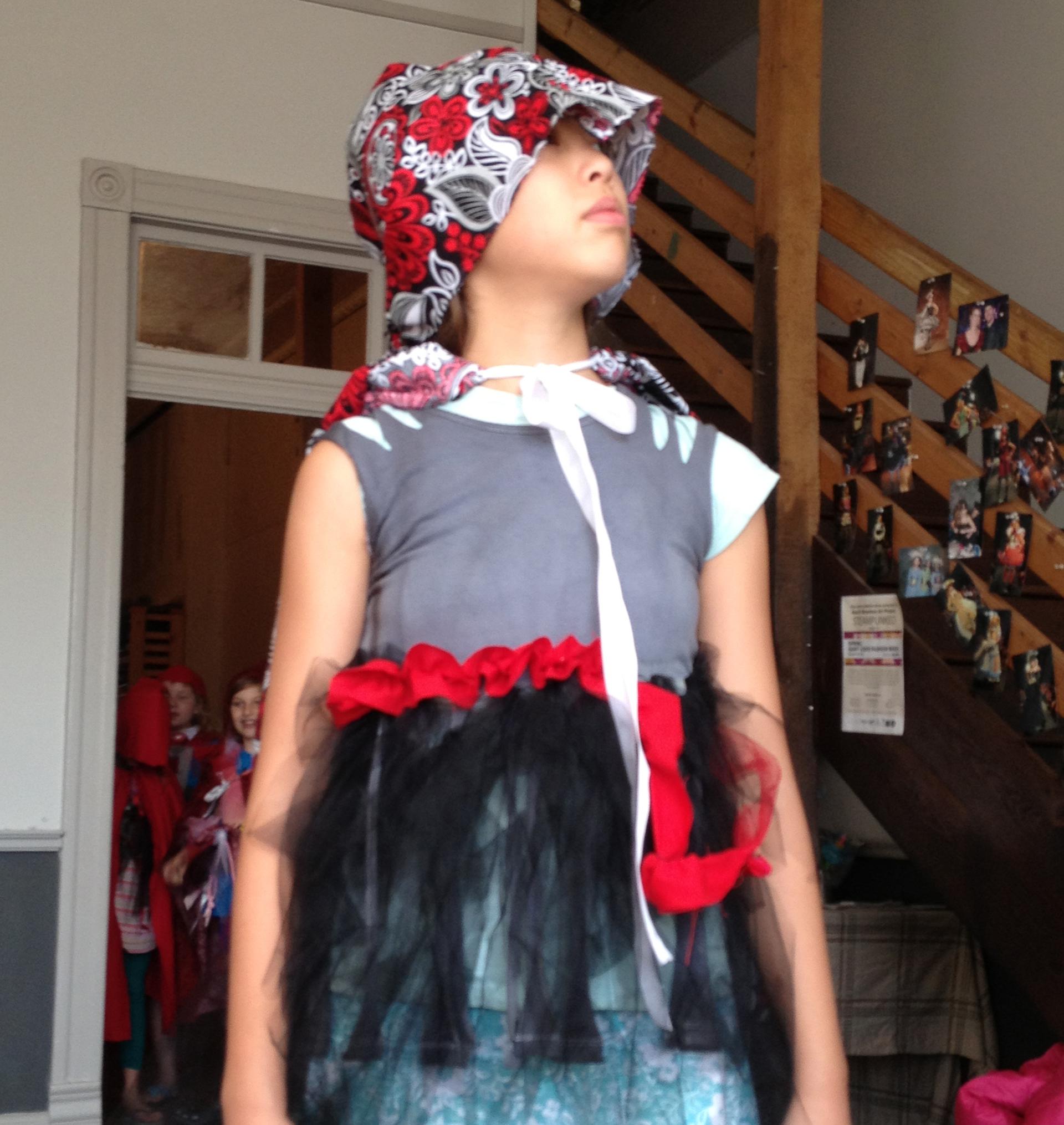 "Fashion Revolution"
July 22-26 Fashion Design Camp
Ages: Tweens 9-12 | Teens 13-18 | Cost $225 
Students will learn about the "Fashion Revolution" movement and how to promote change with the clothes they BUY and how to ask the simple question #whomademyclothes. Students will become Fashion Revolutionaries as they design a head to toe look...
click HERE to register or apply for a scholarship
TAP Internship, Scholarship & Volunteerism
We are hiring several Teen Apprentices as Interns at Clay Camps this June and are also looking for a few extra hands from volunteers. Submit a 1 paragraph essay about why you are interested in volunteering to brittany@southbroadwayartproject.org
We plan to provide 24-30 Scholarships for Fashion Design Camp and soon will be taking applications for TAP After School 2019-20, stay tuned....
TAP Summer Pop-Up Shops
Teen Apprentices are coming to a neighborhood near YOU! This summer TAP Students will be at local events in StL with their own small business in tow as their unique Pop-Up Shop Suitcases make their debut! Stay tuned for the event schedule...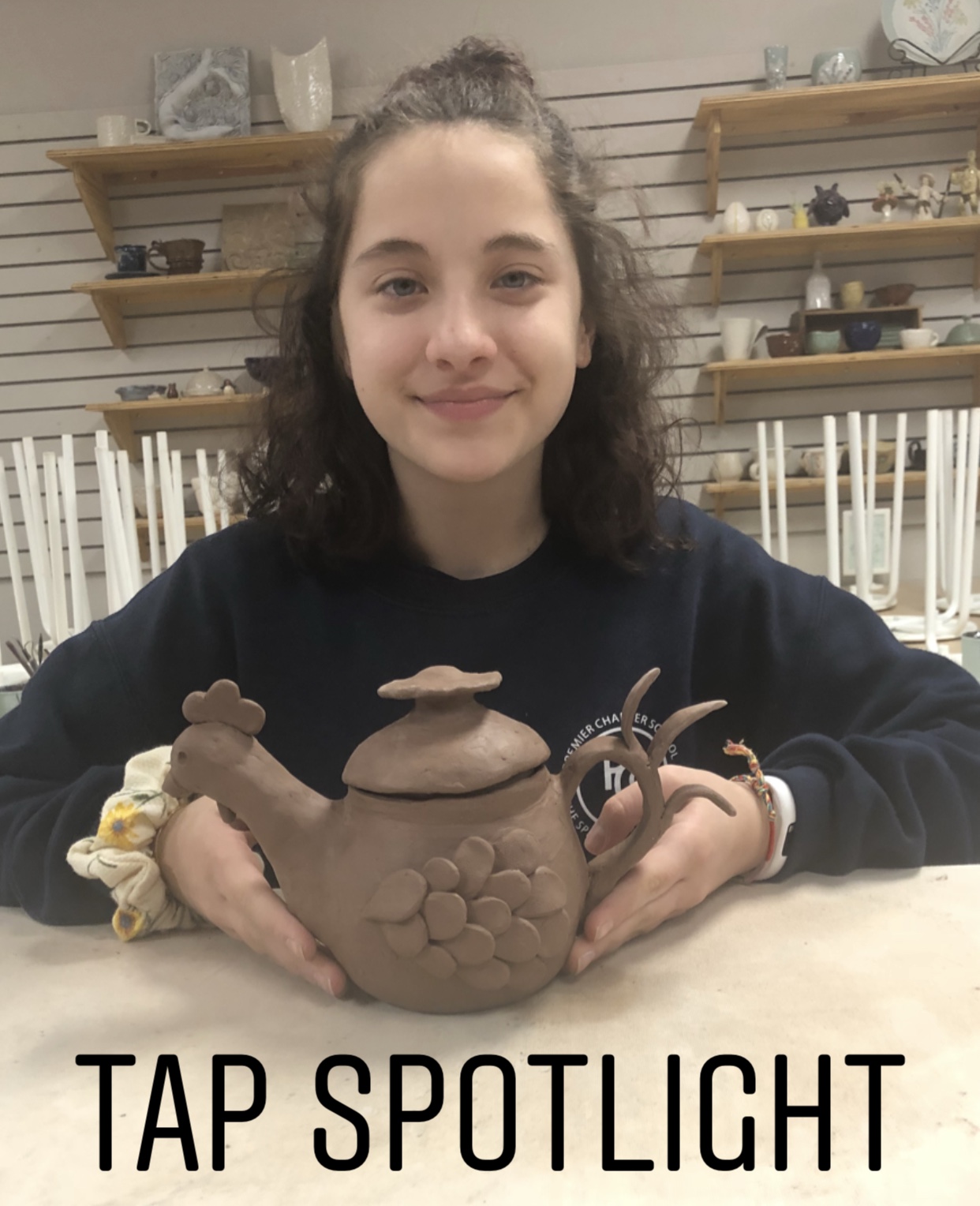 (10) TAP Student Spotlight
Lily is in 8th grade and is a 2nd year TAP Teen Apprentice in Pottery and Fashion Design. Lily is so committed to her apprenticeship that she spent the first afternoon of her spring break at the studio doing her independent work as well as volunteering. Lily attends class twice a week and on average she spends 4-6 hours on Saturdays doing independent study and volunteer work. Lily has taken on the role of teachers assistant several times and really thrives when sharing her passion with others! We are so glad Lily is part of the TAP Program!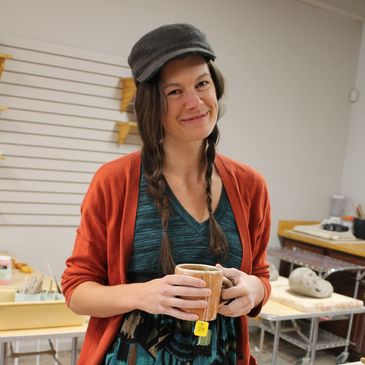 SBAP Instructor Spotlight
Brittany is the Lead Pottery Instructor and TAP Director and we would like to give Brittany a round of applause for always going the extra mile whether it is staying late to give students extra studio time, feeding hungry teens with creative knowledge and FOOD or seizing opportunities for professional development. Recently Brittany attended NCECA National Council for Education in Ceramic Arts as a volunteer and has brought back a ton of knowledge to share with students and staff.
DONATE
SBAP is raising money for the upcoming 2019-2020 season to grant scholarships for TAP Teen Apprenticeships and Community Open Workshop. Consider MaKing a donation today! SBAP is also accepting donations of clay tools, equipment, fabric, paper, sewing machines and unique odds and ends. If you have an item to donate contact us to make arrangements for pick-up or drop-off. 
2019 Calendar
Spring
March 28 - May 18
Summer 1
June 10 - June 29
Closed
July 4, 5, 6
Summer 2
July 8 - Aug 24
Closed 
Aug 29-31
Fall
Sept 5 - Dec 21
Closed
Halloween & Thanksgiving Day
2019 Events
Ice Cream Social FUNraiser
Sat May 18 | 6-9pm
1st Friday Happy Hour
8/2, 9/6, 10/4, 11/1, 12/6
2nd Saturday Coffee
8/10, 9/14, 10/12, 11/9, 12/14 
Lemonade Stand Art Show
Fri Aug | 5-8pm
Fall Fashion Show
TBA
Empty Bowls-Chili Cook Off
Sun Nov 10 | 2-5pm
Small Business Saturday
Sat Nov 30 | 10-5pm
Holiday Cookie Spree
Sat Dec 14 | 10am-5pm
Thank YOU to our 2019 Donors, Program & Event Sponsors